IT IS OUR PEOPLE THAT ARE OUR STRENGTH!
The Players at Play / Walpurgisnacht 2002 Annos:XXX111
**Names written in "Italics" are P.L.H.P. Council
**THE PAPUS ARCANUM
WE ARE FAMILY,
"I GOT YOUR BACK!"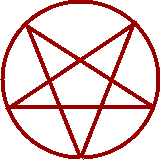 **Rev. Stephania
**Heads of personal Security for Rev. Dore ~
J.D.ABLO
** Nickolas
**H.P. Adonai Saboath~ Steph's"Hadit"
**High Priest Valdilla
**Rev. Latetia
WALPURGISNACHT 2nd Annual Meeting